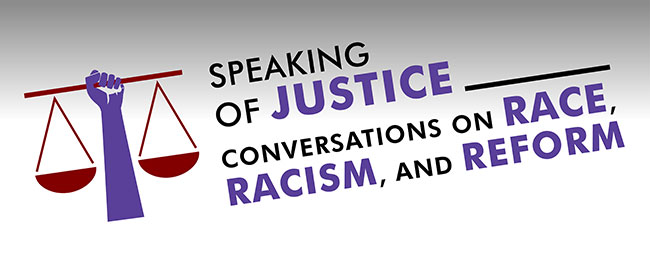 Welcome To "Speaking Of Justice:" A Message From Hunter College President Jennifer J. Raab
The motto of Hunter College is "mihi cura futuri—the care of the future is mine." And never has caring for the future meant more to our community than it does now.
With the fabric of our society under strain—a stubborn pandemic on one hand, and a reckoning with racial injustice on the other—all of us at Hunter have directed renewed energy to making sure the future is safer, healthier, and more equitable for our students, our faculty, our school, and our city.
Among our new initiatives at Hunter is a new series of virtual Roosevelt House public programs exploring the historical and political roots of racism—and the urgent need to confront and cure it. We call the series Speaking of Justice: Race, Racism, and Reform.
On this site you will find an archive of these programs. We hope they bring you continued access to the renewed hope—and the fresh ideas—they have already generated.
Jennifer J. Raab
President, Hunter College
The writing and opinions expressed herein are those of the authors and do not necessarily reflect the positions of the Roosevelt House Public Policy Institute or Hunter College.
---